Silk pajamas bring you a great sense of experience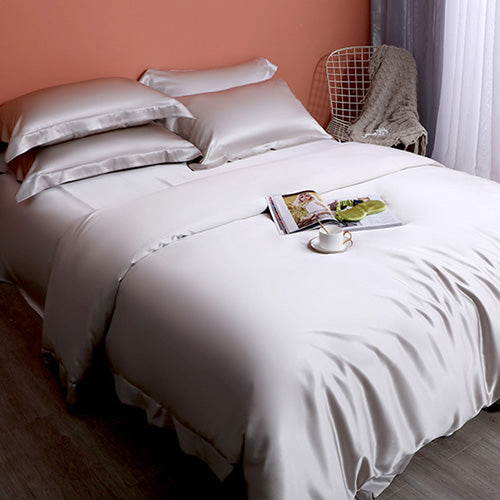 Pajamas are primarily worn for comfort when people are at home, but they are also known to impact the quality of sleep you get through the night. In addition, pajamas keep you warm and make it easier for you to move while you sleep. Also, they are hygienic and a sign of self-care.
The right pajamas can get you the ultimate comfort you deserve. In addition, they will enable you to move better and change positions when you are sleeping, improving the quality of your goodnight's sleep. 
Then let's take a look at the following aspects about what is so great about silk pajamas.
Weight: 
Skin care:
Hypoallergenic: 
Breathable: 
Comfort:
Imagine at the end of a long day, all you want to do is slip into a nice pair of comfortable pajamas and call it a night. Drifting off into a deep sleep, unwinding, refreshing your mind and body is much deserved after a long day. 
Even the silk pyjamas can't save the world, but it will save you from bad days and restless nights.
Choosing silk for your bedtime attire should be one of the easiest and most sensible choices. More? You also can match silk duvet covers, silk sheet, silk pillowcases, or silk eye masks,and etc. for your family.
---