We Believe
The concept of our brand comes from mothers.
When you were a kid, your mother may have sacrificed her career and social life for your growth. She may have spent most of her days at home taking care of the whole family. A Mother's Devotion and Sacrifice are the greatest in the world. Mothers don't ask for anything in return, they just want their family to be healthy and happy. So we decided to develop silk pajamas for mothers. We hope all the mothers around the world may restore their beauty, and feel comfortable and cozy even at home with just pajamas on.
More than that, we're trying our best to meet the needs of all family members. Our future goal is to provide the whole family with our elaborately designed and produced pajamas. Also we hope to provide more high-quality silk so that each family member can enjoy comfort and freedom while still maintaining beauty.
Our Brand
Our company was founded in Shenzhen, China, which has a large number of quality manufacturers. We are an international brand that is serving the USA, France, Switzerland, Belgium, Norway, Australia, Singapore, Japan, South Korea, etc.
We spent nearly three years visiting material suppliers and researching sericulture. In order to bring the best quality home dress and home textile experience to you. We constantly explore high-quality and exquisite materials and optimize the clothing process.
We have built strong partnerships with many great designers to create our different sleepwear collections.
Our Product
We have developed different silk collections according to the needs of all family members:
Silk Pajamas Set, Silk Robe, Silk Camisole, Silk Nightgown, Silk Bedding, etc.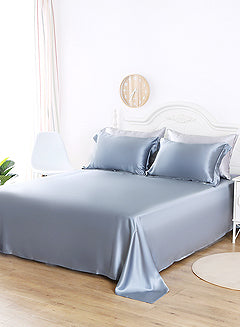 Explore more products